Global Mission Trends
This PowerPoint presentation, updated for 2013, is now available for viewing here and is available for download here. Information from the World Christian Database, the work of David Barrett and Todd Johnson, and other recent sources are used. Links for further research are given.
The presentation can be used in local churches to demonstrate the amazing growth of the Kingdom of God, while offering a sober snapshot of the 2 billion who need to be evangelized--29% of the earth's population.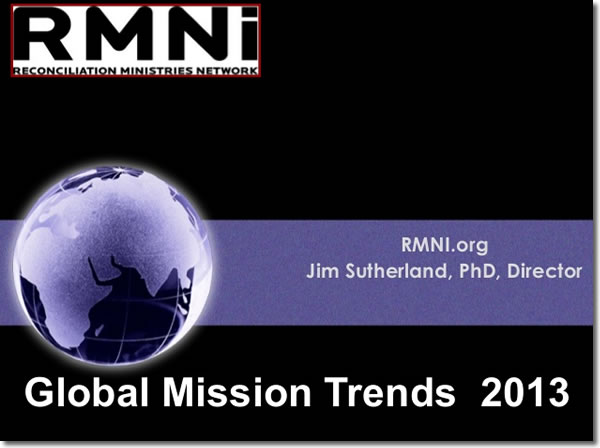 Written by Web Master

Web Master

Created: 20 August 2006

20 August 2006

Last Updated: 09 October 2013

09 October 2013